Bring your college or school dance to the next level with New England's finest DJ's from Club T Productions!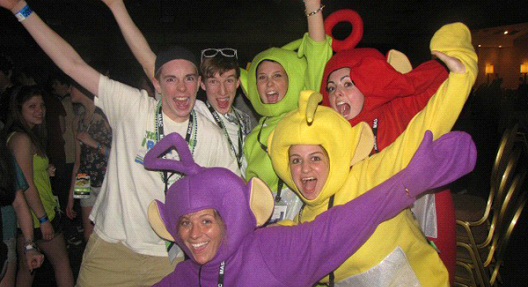 Students demand a high energy, fun party with a club feel of awesome mixes, flashing lights and all their favorite songs! School staff and administrators want a fun, professional DJ who knows how to please the students, keep the lyrics clean and everyone on the dance floor.  We get our music, karaoke and music videos from Promo Only, a leader in radio edited music content. We also carry full liability insurance for peace of mind.
Start with our Foundation System and add your upgrades to customize to your liking.
We Include:
• A Club T party specialist Disc Jockey
• Complete sound system with Professional beat mixing digital sound, two pro DJ speakers on stands, professional amplifier(s) and controller, professionally presented in a flight case, with extensive and CURRENT music selection.
• FCC radio edits of your favorite hits. We receive updates of the newest and freshest music on a daily basis .
• Up to four hours continuous music-no breaks, (event prep, setup, break down, travel time included in price but does not count as part of your four hours of play time)
• Basic light show- lights add energy to the night! (includes two led effects)
Add anything or everything below to the Foundation package to put your party in FULL EFFECT & make the dance floor pop! Photo Booths, Club Lighting, GreenScreens, Big Sound & more!
SOUND UPGRADES
Choose from Subwoofers to 'TURN UP THE BASS' (needed for crowds of 100-500). More than 500 people in your crowd? We've got you covered!
LIGHTING UPGRADES
*BLACK LIGHT parties are all the rage this year- upgrade to a 1600W (or LED equivalent) black light party.

LIGHTING UPGRADE X1: 8 multi-colored LED light-Bar that chases to the beat of the music, two led effects, one laser effect, one strobe light.
*LIGHTING UPGRADE X2: Four club style moving head fixtures, two club style strobe lights with special effects, two laser effects, two led effects all hung from two crank up, heavy duty, light stands with crossbars.
*LIGHTING UPGRADE X3: Eight club style moving head fixtures, two club style strobe lights, four high intensity led uv black lights, 4 led effects, 2 laser effects. All lighting displayed professionally from a 20 foot concert style truss and suspended high over the dance floor from (2) 16 foot crank up towers!
PHOTO-BOOTHS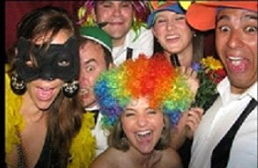 Enclosed or Open Air Booths
*Unlimited use
*THE best costumes & props to add ALL the silly!
*Instant pics & double prints
*Digital copies of all photos AND social media options!
VIDEO OPTIONS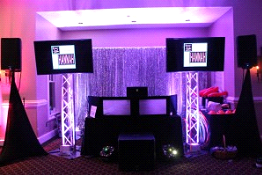 50? Plasma Screens to show dance videos, class slideshows and an 'End of the Night' slideshow of all the fun during the dance!
120" (5 X 7 Foot) or 180" (9 Foot X 12 Foot) Pro style front or rear projection screens to display MTV music videos from all genres, live camera shots from the dancefloor, visualizations, powerpoint content, senior slideshows or any other media you can imagine at your event!
GREENSCREENS
This is one of our most popular Photo options at High School & College parties to date! TURN UP the fun and join your friends on a travel adventure to the World's hottest nightclubs, best destinations and even to steal the cover of your favorite magazine! We can even create backgrounds related to your theme; Mardi Gras, Tropical, Sports, Racing, Club Party, Hollywood, Travel Adventure, Glamour and more! Put your party IN EFFECT with this awesome memory to take home!